The 10 Best Hotels in Torridon and the surrounding area
Hotels in Torridon , the best 10 places to stay near Torridon
Information about Torridon, Achnasheen
Torridon is located 109 miles (175 kilometers) north of Fort William. It is also 80 miles (130 kilometers) west of Inverness on Scotland's west coast. The surrounding mountains rise sharply to 3,500 feet (1,100 m) from the deep sea lochs. The hills and mountains constantly attract climbers, photographers, wildlife lovers, hikers, from across the world. The Torridon region is regarded as having one of the most spectacular landscapes in the area. We compiled a list of the best hotels in Torridon to help you make your decision on where to stay in this amazing area.
Attractions Near Torridon
National Trust Gardens at Inverewe
Just an hour away from most hotels in Torridon is the Inverewe gardens. The garden is a true attraction that any tourist would want to visit. As the Gulf Stream meets the Highlands, rare species thrive in this cultural garden.
Inverewe honors the greatest of human accomplishments in the natural world. The garden was built from a bleak wilderness in the 19th century and has species from all over the world. It's a feast for the senses, and it's a labor of love and long-term devotion.
Isle of Skye
One of the most visited tourist destinations in entire Scotland is this one. It is well-known for its stunning views and sceneries that will take your breath away.
Skye is the biggest of the Inner Hebrides, measuring 50 miles in length. Portree is the capital. Dunvegan, Edinbane, Uig, and Staffin are all villages in the north of the island. Broadford, Armadale, Carbost, Elgol, and Kyleakin are all notable settlements in Skye's south.
The Isle of Skye is also a fantastic place to go wildlife viewing. With the White Tailed Sea Eagle being one of the most popular birds to see. Other species that may be observed around the Isle of Skye are otters, seals, whales, dolphins, and red deer.
The Torridon Adventure Package
The Torridon Adventure package is amazing for people that enjoy going on adventures. It includes many exciting activities such as open canoeing, mountain biking, and climbing. There are also guided walks and kayaking. The activities are led by qualified instructors who love the outdoors. They are here for you and will constantly help you during the activity. Regardless of your experience level the instructors are very helpful. The activities are tailored for everyone so everyone would enjoy them.
Whisky Experience
There are a few hotels in Torridon that offer unforgettable whisky experience packages. This is perfect for those who enjoy drinking whisky and want to learn about its history. The hotels that have whisky experience package have a variety of single malt whiskys. If you choose to enjoy this experience you can taste up to 365 different whiskys.
Torridon Outdoors
There are several amazing activities you can do in the Torridon area including:
Kayaking in the sea
Rent a canoe and go exploring
Watch whales on one of the Torridon Sea Tours
Go Coasteering
Go Gorge Scrambling
Mountain biking
Cycling on the roads
Archery
Hike on a ridge
Rock climbing
Fishing
Walk on various trails
How to get to Torridon
By Road
To get to Torridon by road you need to take the A832 and than turn to A896 and follow it till you reach Torridon. These are the main roads that you need to follow to reach the amazing hotels in Torridon for your retreat.
By Air
The nearest airport to Torridon is the Inverness airport (INV). From there it takes about 1 hour and 23 minutes to get to Torridon with rent a car. It takes that long because it is 67.2 miles away. It would take about 8 hours and 26 minutes with public transport.
Hotels in Torridon
The Torridon
The Torridon hotel is 2.2 miles away from Torridon center. Therefore it takes 5 minutes by car.
The Torridon is unlike any other location. It's a place where elegance and homeliness collide. Furthermore it's accompanied by one of the world's most beautiful landscapes. Our position in the Scottish Highlands' wide. It's a natural playground which is a delightfully invigorating alternative to city life. Reconnect with family and friends while allowing the children to run wild.
The Torridon has a couple of restaurants where you can enjoy a meal as well as a whisky bar.
The Torridon also offers amazing outdoor activities. Their package includes land activities like archery and mountain guiding and more. Sea activities such as kayaking and gorge scrambling are on the list as well.
Torridon Estate
The Torridon estate is 2.1 miles away from Torridon center. Therefore it takes 6 minutes by car.
Torridon Estate is located in Torridon. It is in the Highlands area, and provides free WiFi and private parking.
Each unit has a private bathroom. In it there is a shower and a hairdryer. The hotel offers complimentary amenities as well. A continental breakfast is available to guests at the bed and breakfast. A terrace with a spectacular view is also available at the hotel.
Hiking and cycling are available nearby. Furthermore, guests may take use of the magnificent garden and enjoy the views.
Torridon Estate is 20 kilometers from Gairloch and 20 kilometers from Applecross.
The entire area is particularly appealing to couples.
https://www.torridonestate.com/
Kinlochewe Hotel – Hotels In Torridon
The Kinlochewe Hotel is 10.5 miles away from Torridon center. Therefore it takes 21 minutes by car.
Kinlochewe Hotel is an adults-only hotel. It's located in Kinlochewe and has a restaurant, bar, and communal lounge. Luggage storage is available at this 3-star hotel. Both free WiFi and free private parking are available at the hotel as well. Guests will have access to a wardrobe and a kettle in their rooms too. Breakfast is available at the restaurant of the hotel as well.
Kinlochewe Hotel guests may participate in activities such as trekking, cycling, and wildlife. They can arrange a visit to a gin distillery too.
https://www.kinlochewehotel.co.uk/
Kinlochewe Mountain Chalets – Hotels In Torridon
The Kinlochewe Mountain Chalets are 10.5 miles away from Torridon center. Therefore it takes 21 minutes by car.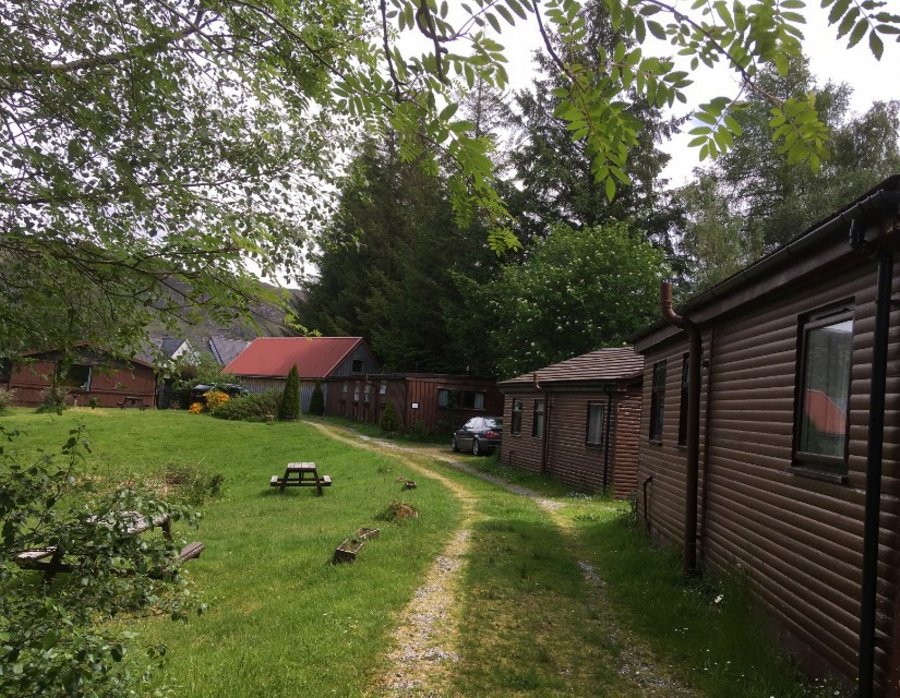 Kinlochewe Mountain Chalets offers free WiFi and a garden. In certain apartments, you'll find a flat-screen TV with DVD player. There's also a private bathroom with a hairdryer, and a kitchen with a microwave. The chalet is 27 kilometers from Gairloch and 36 kilometers from Applecross. Inverness Airport is 75 kilometers away from Kinlochewe Mountain Chalets.
Excursions to the Isle of Skye's famous beauty, Loch Ness, and Aviemor are all quite close. There are also many other points of interest you can visit . Gairloch has a nice retail center with a bank and other services. There is also a beautiful leisure center, and historical center you can visit during the day.
http://www.mountainchalets.co.uk/
Torridon Youth Hostel – Hotels In Torridon
Torridon Youth Hostel is 0.4 miles away from Torridon center. Therefore it takes only 1 minute by car.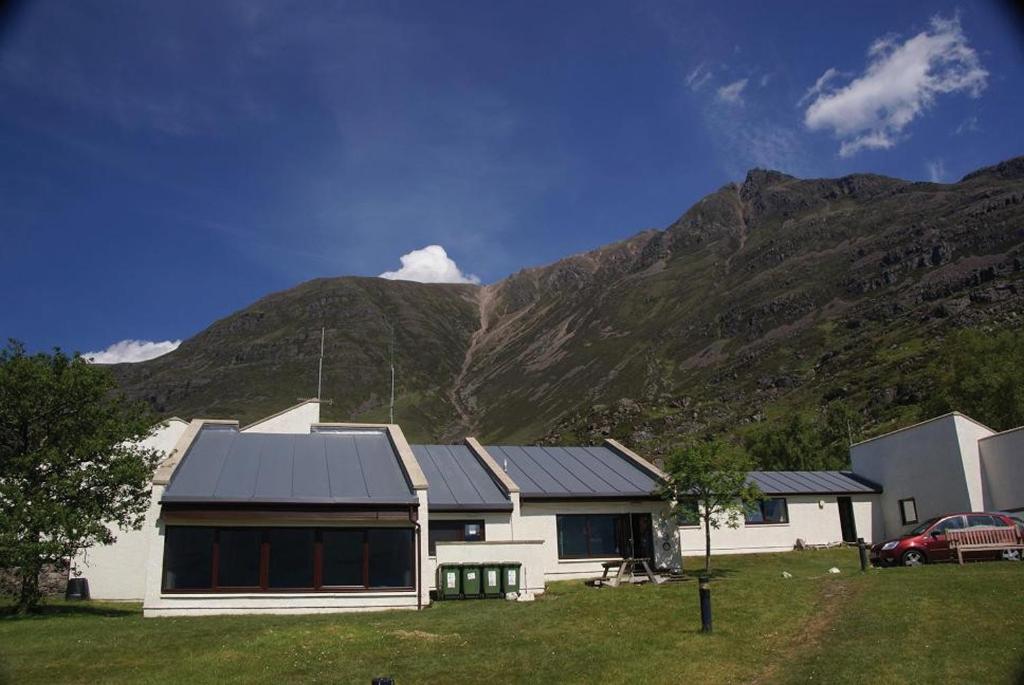 The hostel has a huge self-catering kitchen and two large lounges. Both lounges have a spectacular panoramic views of the surrounding area. Residents at Torridon Youth Hostel are currently served breakfast and evening meals. This hostel has quite big dining room as well as a shared bathroom. Variety of different room types, including dormitories are available for guests as well. There are routes through the woods, where you can observe native animals. Some of the animals you can encounter are Red Deer, Golden Eagles, and Pine Martins.
https://www.booking.com/hotel/gb/torridon-youth-hostel.en-gb.html
Loch Maree Hotel – Hotels In Torridon
Loch Maree Hotel is 19.9 miles away from Torridon center. Therefore it takes 33 minutes by car.
This hotel was built in 1872 and formerly housed Queen Victoria. It is located next to the lovely Loch Maree. On the loch, you may go angling or trekking along one of the numerous nature paths in the vicinity. There is free parking on site, as well as free Wi-Fi in public areas. Each room at Loch Maree Hotel has an en suite bathroom, as well as bathrobes, a TV, and tea/coffee making amenities.
The on-site restaurant serves a substantial breakfast. Visitors may also enjoy evening beverages in the bar, which also has a pool table.
A variety of uncommon bird species may be seen in the vicinity if you go on a walk. Furthermore, the Beinn Eighe National Nature Reserve is only a 25-minute drive away.
Gairloch Hotel
Gairloch Hotel is 29.5 miles away from Torridon center. Therefore it takes 48 minutes by car.
It's located 90 kilometers from Ullapool, with complimentary WiFi. The on-site restaurant is available to guests. Guests have access to on-site parking too. However it's available for a fee. Every room has a television. There is a kettle in the room too. Each room is equipped with a private bathroom. The facility has a front desk that is open 24 hours a day. On select nights, the on-site bar provides evening entertainment for the guests.
https://bespokehotels.com/gairloch-hotel
Strathcarron Hotel – Hotels In Torridon
Strathcarron Hotel is 26.2 miles away from Torridon center. Therefore it takes 47 minutes by car.
The hotel is conveniently located for touring the Highlands. Furthermore the Skye Bridge is only a 20-minute drive away. There are ten en suite rooms available. They gladly offer a warm Scottish welcome to all tourists. The hotel also has a delicious, nutritious cuisine. At night you can enjoy a well-stocked bar with various malts and real ales.
https://www.strathcarronhotel.com/
Myrtle Bank Hotel
Myrtle Bank Hotel is 30.2 miles away from Torridon center. Therefore it takes 50 minutes by car.
This hotel, known as The Myrtle in the area, provides great accommodations. It also has an excellent cuisine, and drinks. The Myrtle is a perfect spot to experience the unspoiled natural beauty of Wester Ross. Wester Ross is famed for its stunning sunsets, rocky terrain, and golden sandy beaches. Thanks to its fantastic location directly on the shores of Gairloch. The Myrtle provides superb accommodation in a lovely position. That's one of the top five suggested locations to visit in the UK. The peaceful mood of the unobstructed views across the lake to the Isle of Skye is priceless. The local activities include golfing, cruises, sea tours, leisure centers and more.
https://www.themyrtlegairloch.co.uk/
Shieldaig Lodge Hotel
Shieldaig Lodge Hotel is 28.4 miles away from Torridon center. Therefore it takes 47 minutes by car.
Shieldaig Lodge is a freshly restored Victorian hunting lodge. It's located in a 26,000-acre estate tucked close to Shieldaig Bay in the West Highlands. This hotel is very close to Gairloch. It manages to preserve the warm and friendly ambiance.They offer comfortable snugs with real log fireplaces and a games area. They also have well maintained grounds, and spectacular waterside views. The entire lodge have just been restored which means everything is new. The Liberator Bar also has over 250 award-winning whiskys and 110 world-class gins. Their collection includes every Scottish gin. They have a falconry center in the vicinity. You may get up up and personal with a variety of birds, including eagles, falcons, hawks, and owls. Participate in a once-in-a-lifetime flying adventure that is informative, entertaining, and thrilling.